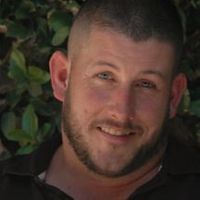 Joe, CEO
Joe is very excited to join MASH as our new CEO. From a very young age, he has been passionate about two things, caring about people and loving his pets. His caring took a long road through life as a medic in the Army in a MASH unit, then nursing in hospitals throughout Los Angeles, followed by many years in healthcare administration focused on improving healthcare to all. Now he gets to combine that caring with his love of animals and ensure that at MASH every patient and their owners are treated to the highest standard of care.
While not at work Joe enjoys riding his motorcycle, traveling, often on his motorcycle, and riding his horses, "Guinness" the Irish Draught, and "Bruiser", an Irish Sport Horse. At home he enjoys cuddling up with his dogs Dexter the Pitbull, and Little One the giant Pomeranian.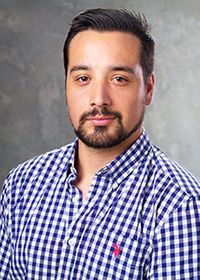 Rick, Hospital Manager
Rick was born in Burbank and grew up in Southern and Northern California. He has been in the veterinary field since 2010. He has worked his way up from being a client service representative, a veterinary assistant, and now to his current position as MASH's Hospital Coordinator. He helped to form MASH in its beginnings and designs all of MASH's artwork and designs. Rick graduated with his Bachelors in Geography from Cal State Northridge. Rick has one tuxedo cat named Lucky and a pitbull named Cookie. Rick has a passion for nature and is a Certified California Naturalist and avid birder. In his free time, you can find Rick fishing, working on motorcycles, at a plant sale, surfing, or at a skate park.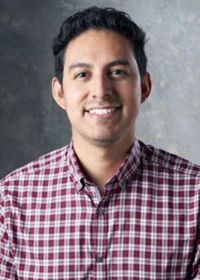 Tomas, Practice Manager, MASH Outpatient
Tomas was born in Cuernavaca, Mexico, but was raised in Los Angeles, CA. He has been working in the veterinary field since 2013. He was a receptionist supervisor for a specialty veterinary cancer center and then was a client care assistant manager at a large animal specialty center. Tomas joined MASH's front-end management staff June of 2020. His goal is to get his certified practice management certification soon. He has a miniature Schnauzer named Kody. When not working, Tomas enjoys spending time with his friends. He also absolutely loves to go to theme parks, especially Disneyland! (He has all the passes!). He also enjoys watching movies and taking car rides to new and exciting places.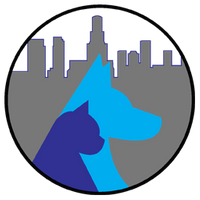 Alexis, Practice Manager, MASH
Alexis was born and raised in Bismarck, North Dakota. She has been living in Los Angeles since 2005. Alexis has been in the veterinary field since 2008. She has worked her way up from reception to an RVT. She has worked in general practice and specialty medicine. Alexis's goal is to get her VTS in Emergency and critical care. She has three horses, six goats, three dogs (two Pitbulls and a pug), three cats, one rabbit, and a Macaw. When not working, Alexis likes to hike, ride horses, kayak, fish, mountain bike and ride motorcycles.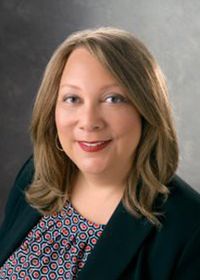 Holly, Human Resources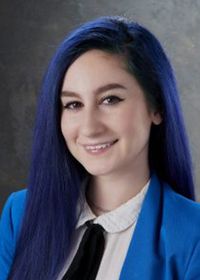 Rebecca, Veterinary Social Worker, LCSW
Rebecca is a Licensed Clinical Social Worker, born and raised in Los Angeles. She completed her undergraduate degree in Communication Sciences and Disorders from Emerson College, and received her Master of Social Work degree from USC. She is a lifelong animal lover and advocate, and recently transitioned to the veterinary field from medical social work. Her goal is to one day own her own farm sanctuary. Rebecca has a 1 year old mutt named Marty, and a betta fish named Sandy. In her free time, she loves watching scary movies, and recently got into roller skating.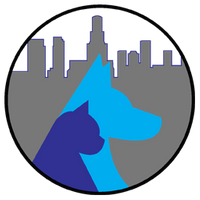 Lily, Veterinary Social Worker, MSW
Lily was born in Mississauga, Ontario, and moved to Denver, Colorado, where she pursued her undergraduate degrees in biology and social work at Colorado State University. After graduating in 2019, Lily obtained her Masters in Social Work and certification in Animal-Assisted Therapy at University of Denver. Lily previously worked as a CSR and a technician at a variety of clinics, and is passionate about how animals impact our lives and our overall environment. She joined MASH's team in 2021 as Veterinary Social Worker and is currently working to obtain her LCSW. In her free time, Lily enjoys spending time with her orange tabby, Wylie, and her husky/shepherd rescue, Dexter. She also likes horseback riding, spending time with friends, continuing her education, and exploring California.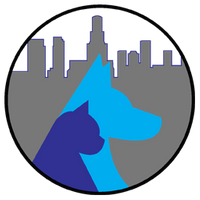 Victor, Veterinary Social Worker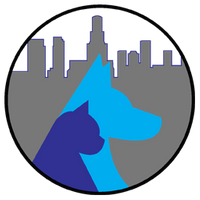 Alli, Finance Manager
Alli has over 20 years of organizational management experience working in retail, law firms, a major pop culture collectibles company and most recently in the last 5 years, back in the veterinary field, at VCA TLC, ASG, and now MASH!
She has two, crazy, adorable, feline boys: Stevie Wonder and Jaxxson. They are the BEST! Her hobbies are more of a passion. Alli currently volunteers at Apex Protection Project (amazing organization, amazing people). She has also volunteered at Pacific Marine Mammal Center for 14 years as an animal care specialist rescuing, rehabilitating, and releasing sea lions, elephant seals, harbor seals, small whales and dolphins. When not volunteering, Alli is either traveling or going to shows, as music is another big passion of hers.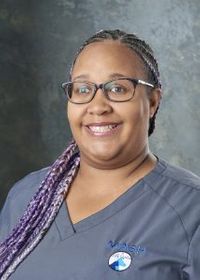 Caylynne, Charge Nurse
Caylynne was born and raised in Southern California, but lived in Oak Harbor, Washington for two years where she began her veterinary career. She has been working in the veterinary field since 2005. She has worked as a receptionist and technician assistant in general practice, emergency, exotics, and specialty medicine. Caylynne aspires to become an RVT, but lately she has been exploring the administration/management side of veterinary medicine. She has a bachelor's in animal health sciences from Cal Poly Pomona University. Caylynne has three rescue dogs: a Cockapoo/Shih Tzu mix named Ozzie, a Jack Russel/Poodle mix named Beast, and a Maltipoo named Gracie. When not working, Caylynne enjoys movie nights, brunching with friends, trips to Disneyland, trips to the beach and bowling with family and friends. During these Covid months, she has enjoyed days spent cuddled up with a good book, playing with her daughters in the backyard, walking her dogs around the neighborhood, family game and movie nights, adult coloring books and Zoom happy hours with friends.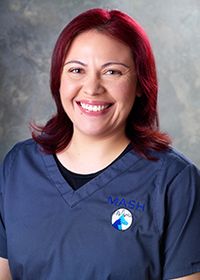 Jolene, Charge Nurse
Jolene was born and raised in Los Angeles. She has been working in the veterinary field for 6 years. She started out in general practice and has worked as a kennel attendant, technician assistant, and now receptionist. Jolene loves learning new things and being helpful to clients and patients. Jolene goal is to go back to school to obtain an RVT license. Jolene has 3 cats, Kernel, Batman, and Buggy. She also has 4 dogs: Monkey (Shih Tzu mix), Bella (Border Collie Mix), Speck (Terrier mix), and Benjamin Waffles (Lasa Apso Mix). When not working, she likes to spend time with her son, hike with her dogs, and catch up with friends.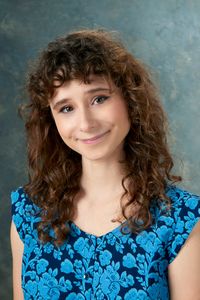 Micaela, Marketing Manager
Micaela is a Southern California native. She has proudly worked with a wide range of companies but is new to the veterinary field, and is very happy to be joining the diverse team of experts at MASH. After previously working in the Chiropractic field, she has a grounded appreciation for all the staff members in any health care setting and the time / effort put into each patient's wellbeing! Micaela is excited to share and further develop her five years of Marketing experience and skills with the goal of reaching and offering more care to animal patients in need. She has a BA in Literature and Creative Writing from University of California, Santa Cruz (Go Banana Slugs!). Her family dogs, Beau (a Shih-Tzu/Maltese mix) and Honey (a Chihuahua/Pomeranian mix) are very loved and spoiled. In her free time, she loves to write poetry and short stories. Her love of music, reading, taking pictures of hummingbirds, visiting local gardens with her fiancé, and eating ridiculous amounts off ice cream.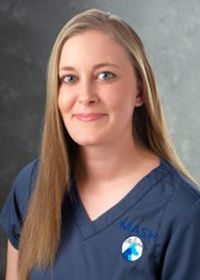 Kindra, RVT, Inventory Manager
Kindra was born in Utah and moved to Los Angeles when she was 12 years old. She has been in the veterinary field since 2014. She obtained her Associates in Animal Science from Pierce College and is an RVT. She has always had a passion for emergency and critical care medicine but has also worked in general practice and neurology. In the future, Kindra would like to obtain her VTS in emergency and critical care. She has a 2-year-old Australian Cattle Dog named Olive, and a 9-year-old cat named Maggy. In her free time, she like to hang out with her husband and dog hanging at breweries, cooking or reading.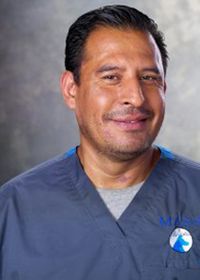 Carlos, Head of Maintenance
Carlos is originally from El Salvador. He moved to the LA area in 1999. Carlos has been working in the veterinary industry doing maintenance for over 13 years. Carlos is your quint essential handy man. Carlos has a wide range of trade skills: repair work, maintenance work, plumbing, electrical, and both exterior and interior work. In his free time, he likes to fish, watch/play soccer, and enjoys eating at the local Mexican joints.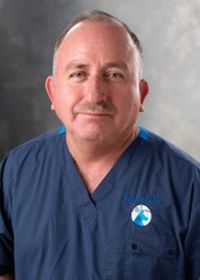 Porfirio, Maintenance
Porfirio was born in El Salvador. He has lived in LA for 28 years. This is his first foray into the veterinary field and has worked with us for nearly a year. He has two small mix dogs. In his free time, he likes to go fishing and eat, not necessarily in that order.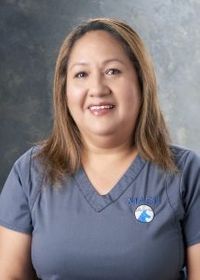 Jazmine, Maintenance
Jaszmine was born and raised in El Salvador. She moved to Los Angeles in 2001. She is brand new to the veterinary field and joined the MASH maintenance team in November of 2019. She has a Chihuahua named Laky. In her free time, she likes to go on walks with her daughter near the river.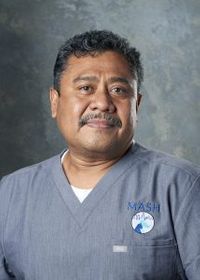 Santos, Maintenance
Santos is originally from El Salvador but has lived in Los Angeles since 1985. This is Santos's first time working in the veterinary field and he is excited to join the MASH family. Santos would like to adopt a Chihuahua one day, as this is his favorite dog. In his free time, he likes to play/watch soccer, watch television, and eat barbecue with his friends and family.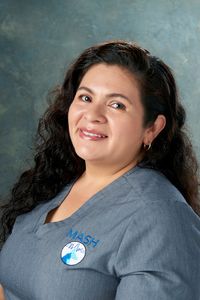 Vera, Maintenance
Vera was born and raised in El Salvador. She has been living in Los Angeles since 2010. Vera joined the MASH Maintenance team in August 2020. When not working Vera loves to take walks around Los Angeles.