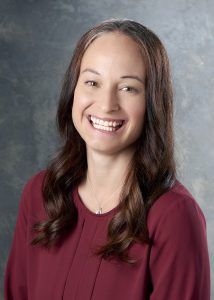 Courtney Smith, DVM, MS, DACVIM (Cardiology)
Dr. Courtney Smith is a native Oregonian who has spent time enjoying the rain as well as chasing the sunshine. She received her undergraduate degree from the University of California Santa Cruz. Following her time in Santa Cruz, she returned to Oregon to attend veterinary school where she developed a love of cardiology and alpacas. After training at a large specialty hospital in San Diego, she traveled North back to Oregon State University where she obtained a Master of Science degree and completed a comprehensive cardiology residency.
Dr. Smith gained extensive experience with echocardiography, electrocardiography, minimally invasive interventional cardiology, and pharmacology during her cardiology residency. She conducted research specifically looking at the treatment of a congenital cardiac disease called pulmonic stenosis. Dr. Smith enjoys working closely with families to provide the very best care and quality of life for her patients.
Dr. Smith moved to Los Angeles shortly after obtaining diplomate status in the American College of Veterinary Internal Medicine (Cardiology). She has called the South Bay home for the past 4 years where she can be found outside hiking, camping, gardening, and playing at the beach with her family. She shares her home with a French bulldog, Ruby, and two sphynx cat sisters, Minion and Blue, who couldn't be happier with the warmer weather.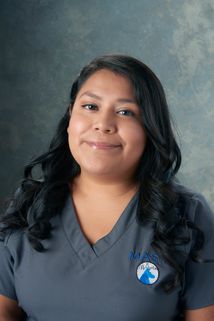 Carla, RVT
Carla was born and raised in Los Angeles, CA. Carla has been working in the veterinary field since 2018. She has worked at a technician assistant in general practice and a veterinary assistant in cardiology and emergency. Carla joined the MASH Cardiology team in July 2020. Carla's goal is to become an RVT and get her VTS in emergency and critical care. Carla graduated from Platt College with an AA in Veterinary Technology and is in the process of finishing up her Bachelor of Science in Zoology from Humboldt State University. Carla has two cats, Dottie and Lumi, a Husky named Storm, a Terrier mix named Nena, and a Lab/Pit Mix named Luna. In her free time, Carla loves to go hiking and be outdoors. She likes going to the beach and tide pooling. She also enjoys making friendship bracelets, hanging out with her family and friends, and spending time with her animals.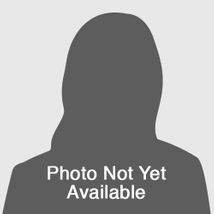 Mirella, RVT
Mirella is from South Los Angeles and has lived in LA since she was born. She has been working in the veterinary field for about six years. She started as a TA until she passed her VTNE, and has been an RVT since then. She worked in Neurology for five years, moving to Ophthalmology later on. Her goal is to specialize in a specific field. She joined the MASH Cardiology department as RVT in 2021! She has two chihuahuas, Shortie (a mix) and Minnie. She also has a red ear slider named Natelie. When she has time to herself, she loves to hike, go to the beach, watch movies and bake.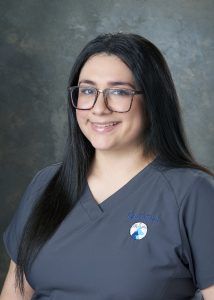 Vanessa, Doctors Assistant
Vanessa was born and raised in Redondo Beach, CA. She has been working in the veterinary field since 2019. Vanessa has worked as a receptionist and administration assistant in veterinary specialty hospitals. Her goal is to be able to grow in the veterinary field as either a doctor's assistant, RVT or in administration. Vanessa has a DSH cat named Fester, a brindle French Bulldog named Ollie, and a mixed breed dog named Sandy. In her free time, she likes to draw, play video games, and play Dungeons and Dragons with her friends.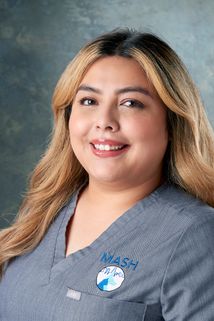 Erica, Customer Service Representative
Erica was born and raised in Los Angeles, CA. She has been working in the veterinary field since 2017. Erica has worked in general practice and emergency specialty veterinary medicine. Erica's goal is to become an RVT. Erica has two adorable cats, Lilo and Harley.