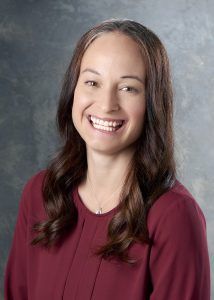 Dr. Courtney Smith, DVM, MS, DACVIM (Cardiology)
Dr. Courtney Smith is a native Oregonian who has spent time enjoying the rain as well as chasing the sunshine. She received her undergraduate degree from the University of California Santa Cruz. Following her time in Santa Cruz, she returned to Oregon to attend veterinary school where she developed a love of cardiology and alpacas. After training at a large specialty hospital in San Diego, she traveled North back to Oregon State University where she obtained a Master of Science degree and completed a comprehensive cardiology residency.
Dr. Smith gained extensive experience with echocardiography, electrocardiography, minimally invasive interventional cardiology, and pharmacology during her cardiology residency. She conducted research specifically looking at the treatment of a congenital cardiac disease called pulmonic stenosis. Dr. Smith enjoys working closely with families to provide the very best care and quality of life for her patients.
Dr. Smith moved to Los Angeles shortly after obtaining diplomate status in the American College of Veterinary Internal Medicine (Cardiology). She has called the South Bay home for the past 4 years where she can be found outside hiking, camping, gardening, and playing at the beach with her family. She shares her home with a French bulldog, Ruby, and two sphynx cat sisters, Minion and Blue, who couldn't be happier with the warmer weather.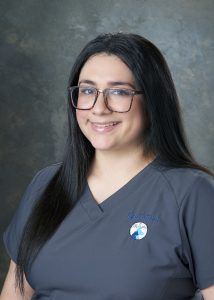 Vanessa, DA
Vanessa was born and raised in Redondo Beach, CA. She has been working in the veterinary field since 2019. Vanessa has worked as a receptionist and administration assistant in veterinary specialty hospitals. Her goal is to be able to grow in the veterinary field as either a doctor's assistant, RVT or in administration. Vanessa has a DSH cat named Fester, a brindle French Bulldog named Ollie, and a mixed breed dog named Sandy. In her free time, she likes to draw, play video games, and play Dungeons and Dragons with her friends.