Our Staff
What is a Veterinary Specialist?
Just as in human medicine, some doctors choose to pursue higher education by specializing in a specific area of interest. To become a board-certified specialist veterinarian, these doctors had to complete a minimum of a one year-internship or equivalent training, and three to four years of intensive residency training in their specialty after they have completed vet school. In addition, to become a specialist, the veterinarians must successfully pass a rigorous series of examinations.
Department Quick Links
---
Dermatology
Dr. Eva Schmidt, DVM, DACVD

Dr. Eva Schmidt received her veterinary degree in 2008 from Western University of Health Sciences. After graduation, Dr. Schmidt completed a one-year rotating internship at a multi-specialty practice in Glendale, California. Dr. Schmidt's interest in dermatology grew from experience with her own dog who suffered from severe allergic symptoms. Following internship, Dr. Schmidt completed a three year residency in small animal dermatology at Animal Dermatology Clinic in Marina del Rey, CA. In November, 2013 she successfully passed her board examination and became a Diplomate of the American College of Veterinary Dermatology. In her spare time, Dr. Schmidt enjoys reading, cooking, yoga, and most of all spending time with her family.
---
Internal Medicine
Dr. Domenico Bianco, DVM, Ph.D., DACVIM
Dr. Bianco graduated in 1998 from the University of Torino (Italy) and completed a Ph.D. program in 2002 at the same institution. He met the requirements for practicing as a veterinarian in the United States in 2003 at Purdue University. He did his rotating internship in small animal medicine and surgery at the University of Columbia-Missouri, his residency in small animal internal medicine at the University of Minnesota, and became a diplomate at the American College of Veterinary Internal Medicine in 2008. He authored several publications in peer-reviewed journals and lectured at many international meetings.
He loves all aspects of small animal internal medicine and his research is focused on hematology, coagulation, and immune-mediated diseases.  His clinical interests include gastroenterology, nasal and pulmonary diseases, endocrinology, hepatology, nephrology, urology, and pancreatic diseases.  He is skilled in abdominal ultrasonography, thoracic ultrasonography, laparoscopic biopsy techniques, gastroduodenoscopy, colonoscopy, rhinoscopy, tracheo-bronchoscopy, cystoscopy, vaginoscopy, bone marrow evaluation, and tracheal/urethral stenting.
He spends his free time with his family, friends, and dog, a rescue pitbull named Jezabel, as much as he can. He loves going to the beach, playing soccer, alpine skiing, swimming, tennis, and travelling back home to Italy and any other fun places to discover.
---
Dominique, RVT, Internal Medicine
---
Kathryn, Internal Medicine
---
Melody, Internal Medicine
---
---
---
Surgery
Dr. Adam Strom, DVM, MS, DACVS
Dr. Strom was born and raised in Los Angeles and is thrilled to still call it his home. He received his veterinary degree at UC Davis, where he first realized his love for surgery and emergency medicine. During his internship at the University of Pennsylvania, Dr. Strom honed his skills in veterinary medicine and decided that his true passion lay in surgery. After completing a one-year surgical internship with Gulf Coast Veterinary Specialists in Houston, he returned to Los Angeles to complete his 3-year surgical residency at Animal Specialty Group. Under the excellent guidance of the doctors there, Dr. Strom was exposed to and learned a wide range of skills.
With successful completion of the residency program and passing of the certification exam, Dr. Strom achieved diplomate status in the American College of Veterinary Surgeons in 2011. Until 2017, he worked alongside his prior mentors as a member of the surgical service. He enjoys all aspects of surgery, but is most excited by reconstructive and oncologic procedures, fracture repair, and newer, minimally-invasive procedures. In his free time, Dr. Strom enjoys skiing, scuba diving, traveling, and spending time with his family and friends, and of course, his dog, Frannie.
---
Dr. Mishka Williams, DVM, DACVS
Dr. Williams grew up in Toronto, Canada and received her Doctorate in Veterinary Medicine from The Ontario Veterinary College in 2011. She then moved to the Los Angeles area where she completed a small animal rotating internship, surgical internship and residency in small animal surgery at Animal Specialty Group. Her major interest is in orthopedic procedures such as joint replacements, cruciate ligament disease repair, and angular limb deformity correction. Also, she enjoys reconstructive and other soft tissue surgeries and the ability to help all patients in need. Dr. Williams's extracurricular interests include musical theater, exploring southern California and spending time with her husband, James, and their herd of dogs: Tito, Brutus, Minka and Butter.
---
Ji, RVT, Surgery Dept. Manager
---
---
---
---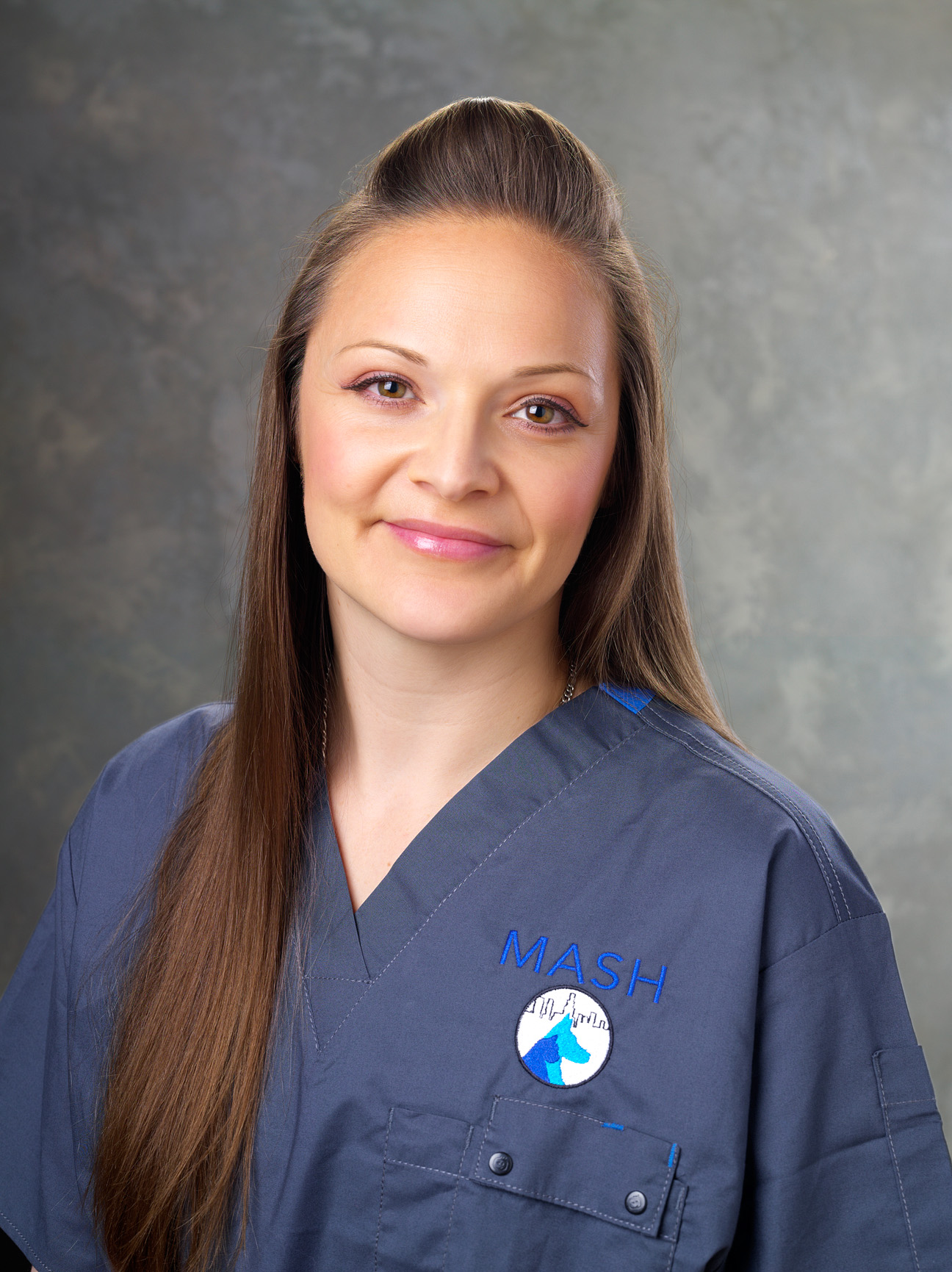 ---
Emergency & Critical Care
Dr. Andrew Cruikshank, DVM, DACVECC
Dr. Andrew Cruikshank earned his Doctor of Veterinary Medicine degree from the University of Tennessee in 2002.  He then began a rotating internship at VCA West LA, where he discovered a love for critical care. He then went on to complete a critical care residency at ASEC and stayed on afterward as a criticalist and ultimately accepted a position at ASEC as Medical Director.
Though Dr. Cruikshank is experienced in many aspects of veterinary medicine, he takes special preference to respiratory diseases, ventilator therapy, and endocrine disease.  Dr. Cruikshank enjoys sharing his knowledge and experience with up and coming veterinarians as a Clinical Associate Professor at Western University College of Veterinary Medicine.
Andrew lives with his dog, Elvis, and two cats, BJ and Mags.  He also enjoys traveling, baking, and exploring Los Angeles.
---
---
Dr. Christina Chou, Emergency
---
Dr. Kelly Guest, Emergency & Critical Care
---
Dr. Alexis Kotelko, Emergency & Critical Care
---
Dr. Maureen Roberts, Emergency & Critical Care
---
Jonathan, RVT, VTS (ECC), Emergency Dept. Manager
---
Brandi, RVT, Emergency & Critical Care
---
Carla, Emergency & Critical Care
---
---
---
–>
Gabe, RVT, Emergency & Critical Care
---
Halley, Emergency & Critical Care
---
Jenn, Reception/Emergency & Critical Care
---
---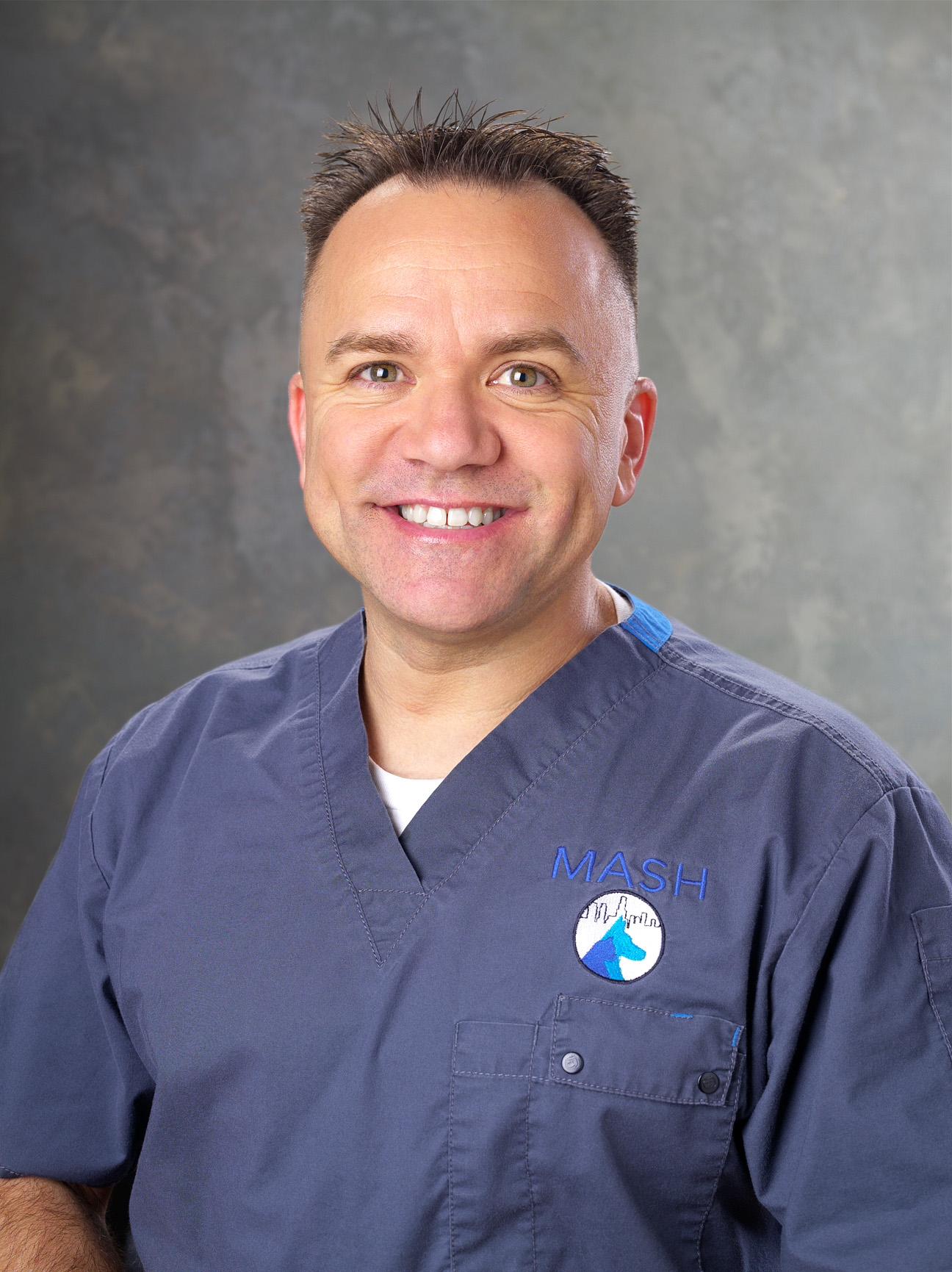 ---
Monica, Emergency & Critical Care
---
---
Ryan, Emergency & Critical Care
---
---
Victor, RVT, Emergency & Critical Care
---