Maintenance Staff
Carlos, Head of Maintenance 
Carlos is originally from El Salvador. He moved to the LA area in 1999. Carlos has been working in the veterinary industry doing maintenance for over 13 years. Carlos is your quint essential handy man.  Carlos has a wide range of trade skills: repair work, maintenance work, plumbing, electrical, and both exterior and interior work. In his free time, he likes to fish, watch/play soccer, and enjoys eating at the local Mexican joints.
---
Porfirio, Maintenance
Porfirio was born in El Salvador. He has lived in LA for 28 years. This is his first foray into the veterinary field and has worked with us for nearly a year. He has two small mix dogs. In his free time, he likes to go fishing and eat, not necessarily in that order.
---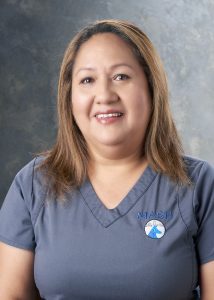 Jasmine, Maintenance
Jasmine was born and raised in El Salvador. She moved to Los Angeles in 2001. She is brand new to the veterinary field and joined the MASH maintenance team in November of 2019. She has a Chihuahua named Laky. In her free time, she likes to go on walks with her daughter near the river.
---