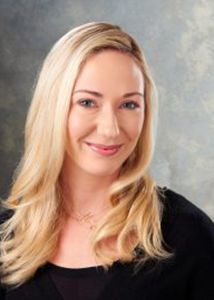 Eva Ganz, DVM, DACVD, Head of Dermatology Department
Dr. Eva Ganz received her veterinary degree in 2008 from Western University of Health Sciences. After graduation, Dr. Ganz completed a one-year rotating internship at a multi-specialty practice in Glendale, California. Dr. Ganz's interest in dermatology grew from experience with her own dog who suffered from severe allergic symptoms. Following internship, Dr. Ganz completed a three-year residency in small animal dermatology at Animal Dermatology Clinic in Marina del Rey, CA. In November 2013, she successfully passed her board examination and became a Diplomate of the American College of Veterinary Dermatology. In her spare time, Dr. Ganz enjoys reading, cooking, yoga, and most of all spending time with her family.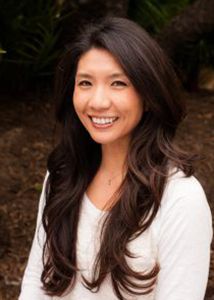 Tracy Yen, DVM, DACVD
Dr. Tracy Yen is originally from the San Francisco Bay Area and completed her undergraduate studies at UCLA. She received her veterinary degree from Western University of Health Sciences, followed by a one-year rotating internship at VCA West Los Angeles. After working for several years in general practice and emergency medicine in the Los Angeles area, Dr. Yen accepted a residency position at Animal Dermatology Clinic in Marina del Rey and achieved Diplomate status in the American College of Veterinary Dermatology. Outside of the hospital, Dr. Yen enjoys exploring the outdoors, traveling, and spending time with her family and friends.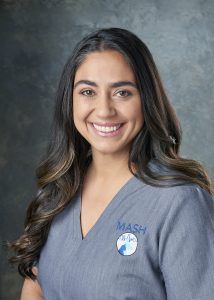 Roubina Honarchian, DVM, Dermatology Resident
Dr. Roubina Honarchian an LA native, is thrilled to continue her veterinary training with the MASH dermatology service. After growing up in LA and attending UCLA for her undergraduate degree, Dr. Honarchian left her home to attend veterinary school at St. George's University in Grenada, West Indies. After a great experience there, she returned home to Los Angeles and completed a rotating internship at VCA Animal Specialty Group. She wanted to pursue further training and moved to Philadelphia for a position at UPENN. After living in Philadelphia for three years, she returned to Los Angeles and worked for several years as an emergency clinician. Due to her love for pathology and medicine, she decided to pursue continued training in veterinary dermatology.
Dr. Honarchian has a Shephard mix named Flex, a cat named Tigger, and a Sun Conure named Maui . She loves to spend time with her family and watch her two boys grow up. She also loves to hike, travel and garden.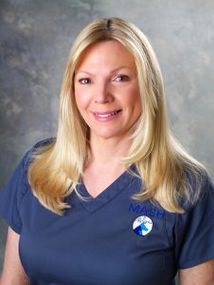 Tami, Dermatology, Dept. Manager
Tami is a native to Southern California. In 1990, she was hired at a veterinary hospital in Malibu, California and from then, knew this was the field she wanted to be in. Over the years, she has worked her way through different aspects of veterinary medicine, ultimately finding dermatology to be the most rewarding. Dermatology patients can often present with an unpleasant odor and horrible skin issues due to infection or disease that can impede the relationship with their owners. Tami finds great joy in, not only helping the animals, but helping to re-establish that close bond with their owners again. Tami is personable and loves to educate her clients on the special care their furry friends will need going forward. Tami has been working with Dr. Schmidt since 2010, as her assistant.
Tami is also a professional sailing photographer. You can find her on the ocean shooting races up and down the So Cal coast. Tami has two dogs, a lab mix named Buddy, and a long-haired dachshund mix named Ginger.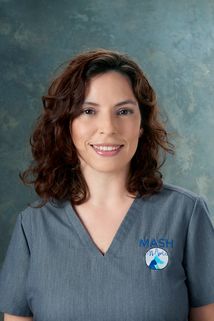 Pamela, RVT
Pamela was born and raised in Ecuador. She has been living in Los Angeles since 2014. She has been working in the veterinary field since 2011. She has her Veterinarian and Zoo Technician degree from Ecuador. Her goal is to become a licensed veterinarian in the United States and become a wildlife rehabilitator. As a veterinarian in Ecuador, she worked in general practice. Pamela has a Golden Retriever named Elliot. In her free time, she likes to hike, volunteer at the wildlife rehabilitation center, cook, and play video games with her son.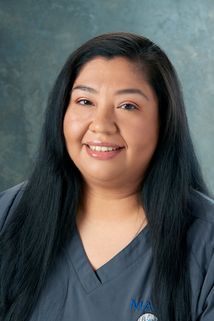 Irma, Doctors Assistant
Irma was born and raised in the San Fernando Valley. Irma has been working in the veterinary field since 2017. Irma has worked in general practice as a receptionist, tech assistant, and doctor's assistant. She joined the MASH dermatology team in August 2020. Irma's future goals are to become a human nurse and help her parents open a coffee shop. Irma has a Bachelor of Science from CSULA. Irma has five dogs: Terrier named Pinguis, a Tibetan Spaniel named Chewbacca, a Labrado/Pit mix named Xuma, and two Min Pins named Chapo and Loquis. Her and her family also have parakeets, chickens, quails, turkeys, rabbits, and goats. When not working, she enjoys baking for her friends and family as well as enjoy time outdoors. Irma says that any chance to get out and go camping is enjoyed to the fullest!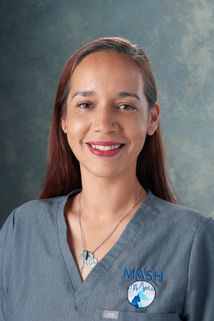 Patty, Technician's Assistant
Patty is a Southern California native. She has been working in the veterinary field since 2005. She has worked in both general practice and specialty as a receptionist, technician assistant and supervisor. Patty loves veterinary medicine and is always seeking more work and promotions. She has three mini-Dachshunds named MooMoo Van Sausage, Stella, and Henny. She also has three cats named Bobby, Peter, and Lola. In Patty's free time, she likes to spend time with family and friends, shop, travel, and swim.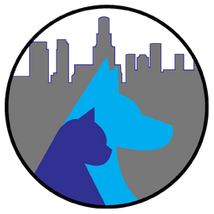 Arlene, Tech Assistant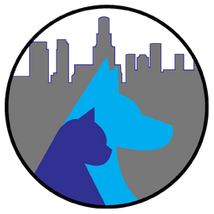 Shirley, RVT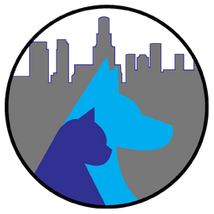 Liz, Veterinary Assistant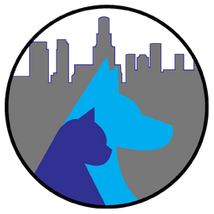 Sarai, Tech Assistant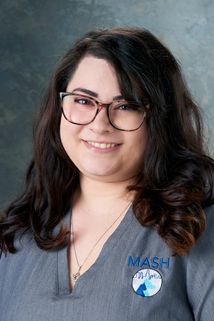 Samantha, Doctor's Assistant
Samantha was born and raised in West Hills, California. She just moved back to California after living in Chicago for four years. She has been working in the veterinary field since 2017. She has worked reception and has some training as a veterinary assistant in general practice. Samantha joined the MASH oncology team in November 2020. She has an AA from Santa Barbara City College and a BA in theatre arts from CSU Northridge. She has two senior DSH cats named Smokey and Scooter. In her free time, she enjoys baking bread and other baked goods and watching Law and Order SVU!