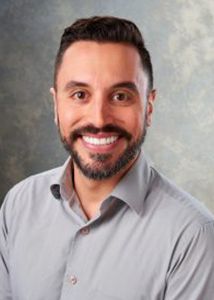 Dr. Rick Lanuza, DVM, DACVO, Head of Ophthalmology Department
Dr. Rick Lanuza is a California native, born and raised in the city of San Gabriel. He attended St. Georges University School of Veterinary Medicine in Grenada, West Indies and completed a small animal rotating internship at VCA West Los Angeles Animal Hospital. After two years as a general practitioner he took a position as an ophthalmology intern at Kansas State University Veterinary Health Center and remained there to complete his ophthalmology residency. He has worked as a boarded ophthalmologist along the California coast for the last four years spanning from Arroyo Grande to Santa Barbara. Dr. Lanuza is excited to be part of the MASH family and bring quality ophthalmic services to the Hollywood area.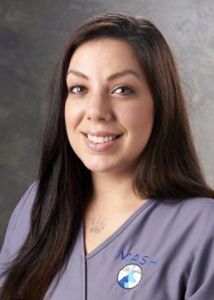 Ricki, RVT
Ricki grew up in Bend, Oregon and moved to Los Angeles in 2008. She has worked in the veterinary field since 2010. She started as a receptionist and then went to school to obtain her RVT. She has worked as an RVT in general practice and is brand new to veterinary specialty medicine. She joined the MASH ophthalmology team in March 2020. Her goal is to be a better RVT than the year before. She has a certificate in Animal Sciences. Ricki has a Cockapoo named Dominic and a Porkie (Pom/Yorkie) named Giselle. When not working, she is spending time with her husband, daughter, and her two puppies.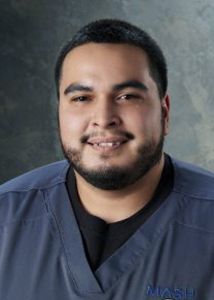 Josue, DA
Josue was born and raised in San Fernando Valley. He has been working in the veterinary field since 2017. Josue has worked as a veterinary assistant in general practice and emergency medicine. He joined the MASH ophthalmology team in June 2020. His goal is to obtain his RVT license. Josue currently has his certified veterinary assistant certification. Josue does not have any pets currently but hopes to in the future. When not working, Josue likes to go to the golf range, go river tubing and ride jet skis in Laughlin. He also enjoys to playing games on the PS4.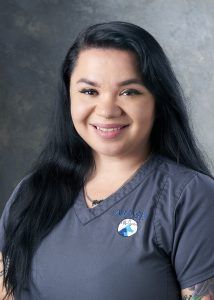 Desiree, DA
Desiree was born and raised in Glendale, CA. She has been working in the veterinary field since 2014. She started working as a receptionist/ technician assistant for a single doctor general practice and then switched over to a reception/inventory position with a multi-doctor general practice. Desiree joined the MASH oncology team in February 2020. Her number one goal is to go to Africa and volunteer with spay and neuter clinics. She has a general medical assistant license. Desiree has two cats: Belle and Justin. When not working, you can find her hiking, at the beach (rain or shine), at flea markets, or trying out the latest new trends in iced coffees around LA.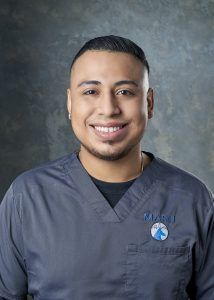 Edgar, Client Service Representative
Edgar was born and raised in Los Angeles, CA. He has been working in the veterinary field since 2019. He has worked at a non-profit cat rescue as a foster/medical counselor. He has a passion to help save animals lives as well as rescue. His biggest aspiration is to become an RVT. He wants to be able to make an impact in their lives and their owners. Edgar has two amazing cats, Odesza, a DLH Tabby and Diva, a Snowshoe Siamese. In his free time, he enjoys socializing with his cats, hiking, hanging out with family/friends, go dancing, and watch reality TV shows.